ISIS sympathizer threatened to turn St. Patrick's Day parade into 'horror scene,' kill 'fat rat mayor'
one The threat was allegedly made by an ISIS sympathizer. "Slaughtering" suburban New York City police officers and "killing the fat rat mayor" during a St. Patrick's Day parade attended by tens of thousands of people.
Radon Kola, 32, He was arrested on Friday. And police and city officials in Yonkers, New York state's fourth-largest city, faced federal charges after months of threatening messages and social media posts "declaring war on America."
Kola reportedly wrote to him, "The first people to be crucified will be the yunker rats and the lahi. Allahu Akbar." Yonkers Police on Facebook on March 9, according to the federal indictment.
"I will crucify. Yonkers Police and their owners along McLean Ave. (sic) It would be a terrible sight. . . Allahu Akbar"
Ex-New York cop, ex-Epstein cellmate, faces quadruple murder charge after bodies found buried in his home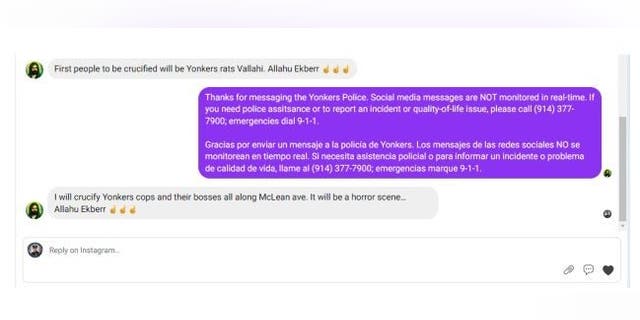 The largest St. Patrick's Day parade in New York runs along McLean Avenue, stretching from a section of the Bronx to South Yonkers.
The phrase "Allahu Akbar" is a variant of an Arabic phrase meaning, "God is great," that radical Islamic extremists have uttered in connection with terrorist attacks, according to court documents.
NYC bike path attacker to serve life in prison after jury fails to reach unanimous verdict on death penalty
Three days earlier, on March 6, Kola allegedly sent a message to Yonkers police saying he was "looking for the officer who came to my house and tried to kill me and my family," according to court documents. threatened," court documents state.
"I'll burn the world until I find it. [by God]Whatever happens to me, there will never be peace in this country! Allahu Akbar," Kola reportedly said.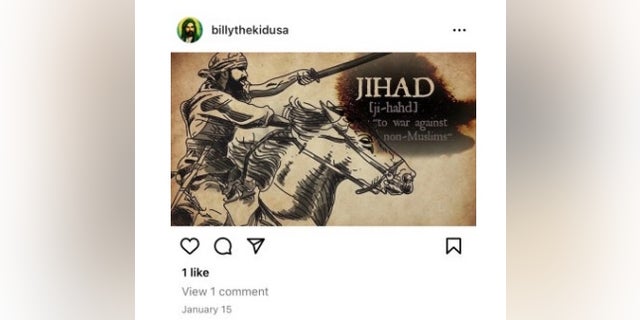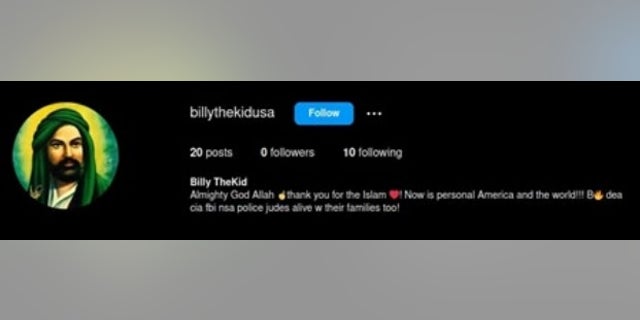 The mayor's office told Fox News Digital they did not know what he was referring to in the March 6 message.
Cola's alleged threats to Yonkers police and officials date back to late 2021.
Dramatic new video shows NYC truck attack driver Syflo Saipov moments before he was shot by police
On November 19, 2021, he allegedly sent Yonkers police in Albany a message that read, "I'm going to slaughter you little girls."
On December 5, 2021, he allegedly sent another message that said, "From tomorrow, I will start beating your officers, that's all." [sic] Know who's doing it, radon cola albanian blood and I'm going to kill your fat rat mayor."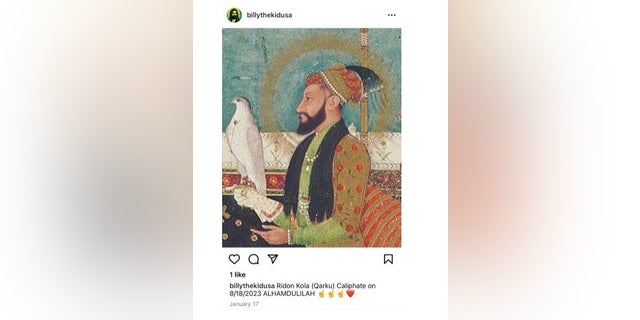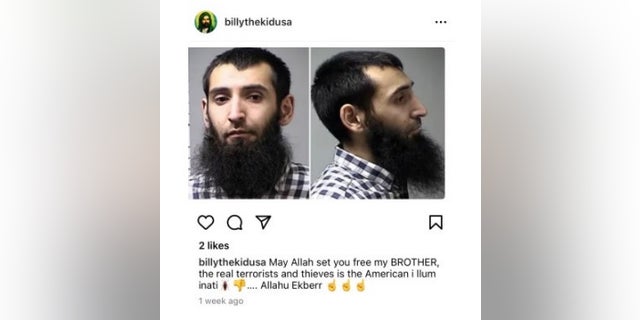 The next day, Yonkers police went to Kola's home, and he allegedly admitted to sending the messages, according to court documents. The police searched his house but did not find any weapons.
Yonkers Mayor Mike Spano thanked law enforcement for "thwarting this threat" in a statement to Fox News Digital and said he was looking forward to Saturday's parade, which begins at 1 p.m.
DC lawyer Robert's unsolved murder becomes 'stranger than fiction', doctor reveals: 'deeply troubling'
"Threats like this will not deter us from celebrating the many contributions of our Irish-American community," Spano said. "I look forward to proudly leading the parade tomorrow and ask everyone to meet me on McLean for the festive event."
Federal prosecutors linked Kola to ISIS using several social media posts he allegedly made, including messages of support for Syphilo Saipov, who was blamed for the ISIS-inspired terrorist attack in New York City. was sentenced for a motorcycle crash that killed eight people on Halloween 2017.
Other posts referred to jihad, which means war against non-Muslims, and the establishment of a "caliphate," or Islamic state, through violence, according to court documents.
Click here to get the Fox News app.
"As alleged, Ridden Kola posted threats on social media against law enforcement, including support for ISIS and killing multiple police officers," federal prosecutor Damian Williams said in a statement. The intent was expressed."
"After being questioned by law enforcement agencies, Kola's behavior escalated, as he continued to assure police that his threats would be followed through on."