In pictures: Angelina Jolie visits flood-hit areas | The Express Tribune
Lahore:

Hollywood actress and United Nations High Commissioner for Refugees Special Envoy Angelina Jolie arrived in Pakistan on Tuesday to help the people affected by the devastating floods.
According to the International Rescue Committee (IRC), he visited the flood-affected areas, Dadu and interacted directly with people. He arrived in the southern port city of Karachi in the morning and was received by the Pakistani authorities.
Heavy rains and floods have affected 33 million people and inundated a third of the country, killing around 1,550 people and injuring around 13,000.
Jolie, who previously visited victims of the 2010 floods and the 2005 earthquake in Pakistan, has supported IRC emergency response operations and local organizations helping displaced people, including Afghan refugees, the statement said. will visit
He is ready to highlight the urgent need for assistance for the people of Pakistan and the need for long-term solutions to address the growing crises of climate change, human displacement and chronic insecurity.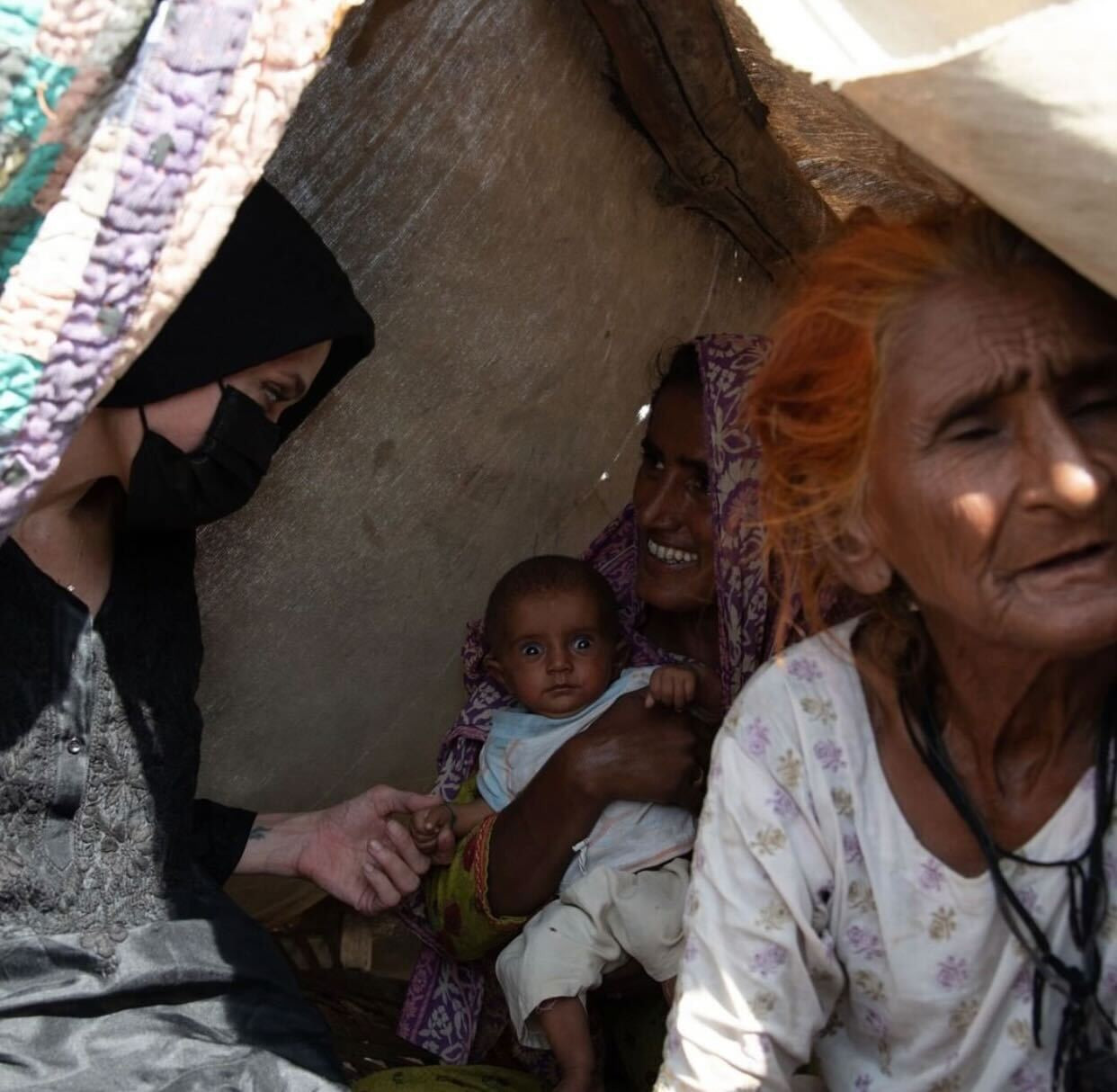 The IRC believes its visit will shed light on the issue and put pressure on the international community – particularly those states that contribute the most to carbon emissions – to address the climate crisis, according to the statement. To provide immediate assistance to the affected countries
Mufti Manik, a renowned Muslim scholar and motivational speaker with a large following on social media, has also arrived in the country to offer assistance to the flood victims.
In a video message from the southern province of Sindh, Manik appealed to the international community to help Pakistan and described the flood situation as "unimaginable". "No matter what has been done, there is still much more to be done," he added.
Have something to add to the story? Share it in the comments below.